The debate around access to sensitive medical information and identity verification is heightened during crises such as COVID-19. Should stringent privacy regulations allow for limited exceptions during a pandemic to make data more widely available for the public good? Cotiviti executive vice president and administrative officer Jordan Bazinsky offered his perspective on the issue during the recent KNOW Identity Digital Forum.
"I tend to hew toward strict containment of data privacy because I do think once that genie is out of the lamp, it's nearly impossible to get it back in."
Listen to the panel discussion below for his insights on:
The differences between "control" and "ownership" of medical information
Necessary safeguards to prevent circumventions of privacies and protections in times of crisis
Why telemedicine requires a holistic approach to identity verification to extend its value beyond COVID-19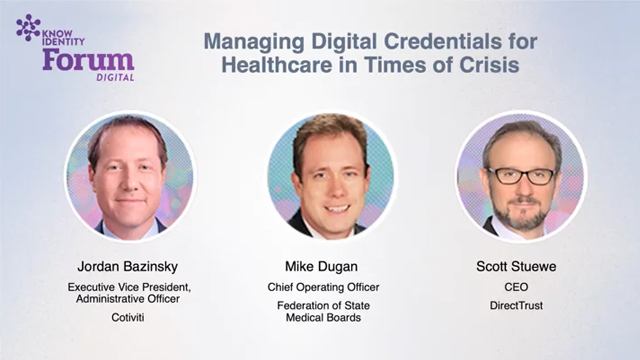 For more insights from Jordan, check out his recent article in HIT Consultant about how collaborative data sharing will drive AI's accelerated use in healthcare in 2020 and beyond.