Evaluation and Management (E&M) services comprise a significant payment integrity challenge, costing individual payers millions or even tens of millions of dollars in inappropriate claim spend per year, depending on their size. And the problem appears to be getting worse over time. Cotiviti's analysis of paid claims over the past five years shows a particularly concerning trend when it comes to emergency room (ER) claims for both physician and facility components. As demonstrated in Figure 1, Level 4 and 5 facility ER E&M claims rose by more than 32% from 2016 to 2021 according to Cotiviti's analysis while Level 1, 2, and 3 claims decreased by 23%.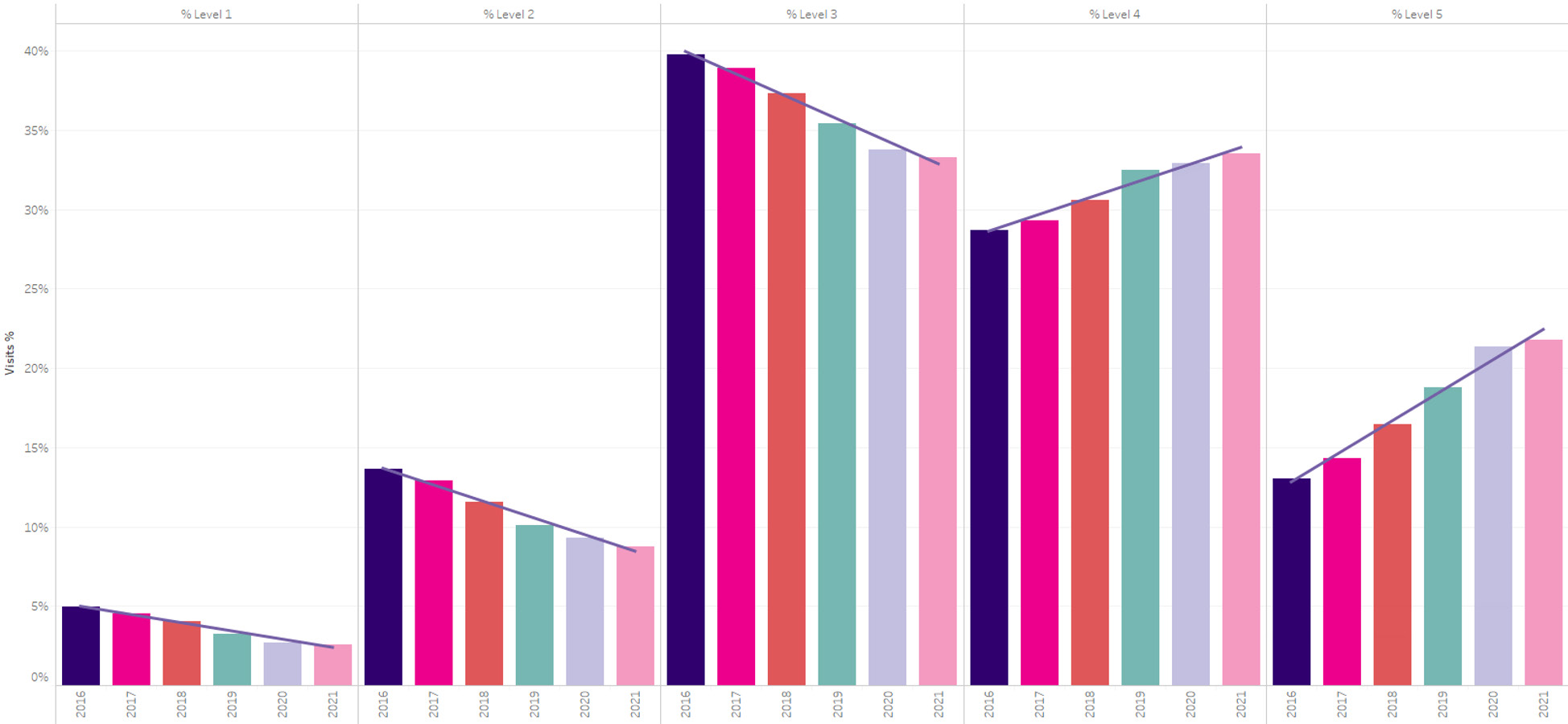 Figure 1. Recent trends in ER E&M facility coding, 2016–2021.
However, finding an approach to reduce this over-coding while minimizing provider abrasion is particularly difficult. For example, some payers have attempted to automatically deny higher-level E&M claims from providers but have been forced to reverse course following major pushback—and recovering overpaid E&M claims after the fact also raises the potential for abrasion while significantly reducing savings through administrative burden. Robust provider education around appropriate coding practices can help, yet offers no guarantee that physicians will comply.
But this problem is hardly unsolvable. Rather than a rigid approach that treats all high-level E&M claims equally, many payers have found success by analyzing and acting upon only those claims with the highest potential for being inappropriately coded before payment occurs, using machine learning and advanced analytics paired with nurse coder review.
Download and read Cotiviti's new payment integrity white paper as we:
Quantify the rise of Level 4 and 5 E&M claims in the past five years

Explain a proven approach to prepay prevention of E&M overpayments

Discuss how to implement this approach to minimize provider abrasion

Illustrate the savings already achieved by payers of all sizes
By taking an approach that starts with the presumption that the vast majority of providers are billing correctly while correcting the behavior of outliers, payers can achieve significant savings without increasing provider abrasion.