What technological advances in data management hold the most promise for improving healthcare delivery in the U.S.? Our Chris Coloian, EVP of Revenue and Growth, recently addressed that topic in a panel discussion at the National Health Policy Conference held last week in Washington, D.C. He also sat down with Jaime Rosenberg, Assistant Editor of the American Journal of Managed Care (AJMC), to discuss the future of healthcare technology on AJMC's Managed Care Cast.
Check out their conversation here as they discuss the latest technologies that deliver a 360° view of a patient's care needs to ensure that healthcare services are both delivered and paid for appropriately.
About Chris Coloian: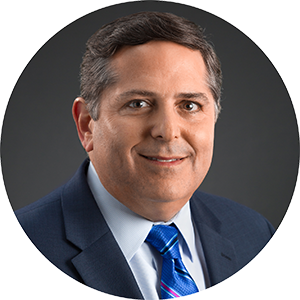 Chris is responsible for driving Cotiviti's growth, leading its sales organization, forging new pathways and partnerships, and ensuring commercial strategic focus. As a healthcare veteran with more than 25 years of industry experience, Chris has held senior-level leadership positions across a variety of market segments, including healthcare services, health insurance operations, and management consulting. Most recently, he served as Chief Solutions Officer for Welltok, a fast-growth health technology company. Prior to Welltok, he was the CEO and founder of Predilytics, which was purchased by Welltok.
In addition, Chris has held leadership positions at several payer, provider, and healthcare services companies, including Health Dialog, Cigna HealthCare, and Matria Healthcare. Chris currently sits on the board of directors of Regent Surgical Health and Emerson Hospital, serves on the advisory board of Jefferson University's Public Health Program, and is an editor for Population Health Management.
Chris received a master's degree in health administration from The Ohio State University and a bachelor's degree in zoology from Miami University.