Compliance is becoming an increasingly difficult challenge for Medicare Advantage plans, especially when it comes to their risk adjustment programs. When the Centers for Medicare & Medicaid Services (CMS) selects plans for a risk adjustment data validation (RADV) audit, they need to have a high degree of certainty that their diagnoses submitted for reimbursement are valid. So, what's the solution? In the latest episode of Cotiviti's "From the Trenches" podcast, we look at the benefits of coding claim validation.
Listen as Lesley Brown, Cotiviti vice president of Risk Adjustment dives into:
How the coding claim validation process works
What Cotiviti has learned from our experience performing this validation for commercial plans
How Medicare Advantage plans can also benefit from coding validation, improving RADV audit preparedness and revenue consistency
About the podcast:
From the Trenches is a new podcast from Cotiviti, a leader in healthcare data analytics, exploring the latest trends in healthcare quality and performance analytics, risk adjustment, payment integrity, and payer-provider collaboration. Check out all our episodes in your browser, or subscribe on your smartphone or tablet with Apple Podcasts, TuneIn, Google Play, and Stitcher.
About our guest: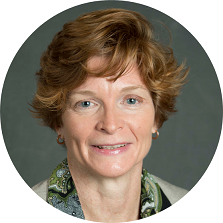 As vice president of Risk Adjustment at Cotiviti, Lesley Brown drives the product strategy for Cotiviti's end-to-end Risk Adjustment solutions, ensuring that we continue to deliver innovative and compliant solutions for our customers. She has more than 30 years' experience in product and project management in the healthcare and pharmaceutical industries. Before joining Cotiviti, she served as senior vice president of product management at Halfpenny Technologies, a leading provider of clinical data exchange solutions for healthcare providers. She also previously served as senior vice president of care management products for TriZetto, where she was accountable for the quality, delivery, and support of the software solutions in the its care management portfolio, and she held multiple positions at Alere Health. Lesley is the co-author of 10 U.S. patents and has been published in 16 peer-reviewed scientific and clinical journals.
Podcast transcript
The risk adjustment process has several different steps, from suspecting to submission. Let's go through what these steps are.
Retrospective risk adjustment—where a health plan is looking back at a previous year's dates of service for unidentified conditions or diagnoses for its member population—is a fairly complex set of processes. The aim or goal is to identify the sicker Medicare beneficiaries, those who often have multiple chronic conditions, to ensure that the Medicare Advantage plans who are providing that health insurance coverage for them are being appropriately reimbursed.
This process begins with a set of data analysis to identify or target these members, then the medical records of those targeted members are obtained so they can be reviewed for the presence of what we refer to as undocumented conditions or Hierarchical Condition Categories (HCCs). This chart review is referred to as coding, and is completed by experienced, qualified coders. Any newly identified HCCs, meaning those conditions that haven't previously been identified for risk adjustment, can then be submitted by that health plan over to CMS for consideration for risk adjustment reimbursement payments.
Currently, commercial healthcare plans are required under regulations in the Affordable Care Act to perform a coding validation process to ensure that the HCCs they submit to CMS for reimbursement are actually supported in the medical record. Describe how we perform this validation process at Cotiviti and where it fits into the overall risk adjustment process.
That's correct—one of the regulations for the ACA risk adjustment market was that all Qualified Health Plans are required annually to validate all member demographic and enrollment data, medical claims data, as well as medical record documentation. This is referred to as claims validation or the HHS-RADV audit, and it ensures that all conditions or HCCs submitted for reimbursement for their member populations are substantiated with appropriate medical record documentation. The ACA actually requires that insurers hire independent third-party auditors to complete this validation.
Prior to having to complete the actual HHS-RADV audit, Cotiviti can help health plans ensure that they are prepared with the addition of a claims validation-type analysis after that first chart coding has been completed. We refer to this as Coding Compliance Review. We use an automated algorithm to match the provider encounter claims that have been submitted for payment against blind medical record chart coding data—charts that have been coded by medical professionals where they have no other evidence, no claims to look at. They're really just looking at that chart and determining which conditions can be derived out of that chart. We use an algorithm, and the result is then the identification of any discrepancies between the two.
These discrepancies can then be re-reviewed and corrected as appropriate. This provides a way to efficiently identify claims that are not substantiated by appropriate medical documentation as well as a means to highlight those providers who are struggling with accurate and appropriate claim coding.
Looking at the data from our commercial risk adjustment clients, how often do we see that the submitted claims don't actually match the members' medical chart coding data, and what are the consequences to health plans if they submit these invalid HCCs to the government?
At Cotiviti, our experience on the commercial side over the past four years has been that on average, around 40 percent of claims are identified with discrepancies between the encounter data and the blind medical record coding data when we complete Coding Compliance Review. After additional review of these discrepancies by a professional coder, only about 3 percent of the claims submitted actually need to be removed or deleted from the CMS risk adjustment submission system.
While 3 percent doesn't sound like it's a large number, this can amount to a significant amount of dollars if it's applied to an entire plan's risk adjustment payments. Starting with the 2017 benefit year, CMS is going to actually start implementing financial penalties that are tied to the results of HHS-RADV audit and will adjust risk adjustment payments if the discrepancies found are outside the standard deviation. What we don't know yet is how substantial those penalties are going to be.
We've talked about Cotiviti's experience performing this type of coding validation in the commercial space. How can Medicare Advantage plans also benefit from this process?
While risk adjustment really started out more as an actuarial process, it has become a major operational process for Medicare Advantage plans and provides an important payment reimbursement stream for them. But along with this reimbursement does come that accountability to ensure that any data submitted to CMS for risk adjustment purposes is both appropriate and accurate, and that it accurately reflects a beneficiary's health status—in other words, they need to make sure that they are being fully compliant for the CMS regulations that control the guidance around risk adjustment.
Today, one of the ways that CMS manages this compliance for Medicare is using a RADV audit. This is similar to the HHS-RADV audit that we talked about. The CMS RADV audit process is a fairly labor-intensive process. It's actually managed by CMS, in contrast to the ACA side, which is managed by external auditors. Because of that, it's several years behind (currently running about 2012) and only focuses on a small subset of Medicare Advantage plans that are in business today (approximately 30).
Coding validation or Coding Compliance Review can help MA plans align in case they get called in for a CMS RADV audit, ensuring they are being compliant and prepared for any potential audits from CMS.
It allows them to:
Ensure all their encounter claims submitted for risk adjustment are supported by appropriate medical record documentation.
Validate that HCCs found during the medical record coding process are true risk-generating HCCs and won't be deleted.
Increase their preparedness for a RADV audit.
Improve their risk adjustment revenue consistency and predictability.
What specifically are the benefits of this process of coding validation from a provider relations and education standpoint?
Completing claim validation reviews allows us to identify those providers who are either not completely documenting a patient's visit and medical treatment in the chart or are submitting encounter claims for conditions that a patient doesn't have (or are less specific than what they have). Back in 2015, we transitioned over from the ICD-9 to the ICD-10 coding system, the set of codes that coders and providers use to submit claims for payment. This coding system is quite different; ICD-10 has many more codes and is a little more complex, having many more options for specific coding and disease classification. Many providers are still learning these new classifications and are often making mistakes in the encounter claims that they submit.
Coding Compliance Review or claim validation allows us to identify both the providers and the frequent errors they are making—for example, is it a certain set of conditions around myocardial infarction or something to do with congestive heart failure—allowing health plans to focus their provider education on accurate and appropriate coding.
Finally, with so many components in the Risk Adjustment process, such as retrieval, suspecting, coding, and submission to RAPS or EDS, what benefit does it offer to work with one single vendor for the entire end-to-end process versus having separate vendors for each component?
Risk adjustment is complex and can be very challenging for a health plan to manage, especially as the healthcare environment and the risk adjustment environment in general change and the regulations shift. Working with one risk adjustment vendor can help to streamline both the technical and the operational challenges by leveraging our scale, infrastructure, and expertise.
Many sources and types of data are used in the risk adjustment process—membership data, enrollment data, medical claims, and provider information, to name just a few. By using a single vendor or partner, a health plan client can send their data set just once to their vendor, and we can then use that data for the many operational processes involved.
Operationally, they don't have to worry about the headaches of medical record retrieval such as making continued outreach to providers, leading to provider abrasion. They can also ensure their chart storage is scalable and secure. They don't have to worry about hiring and training experienced coding professionals and keeping them engaged all year. Risk adjustment is a very cyclical business, both on the Medicare and commercial sides, and the need for coding professionals ebbs and flows throughout the year.
Finally, using a single vendor really provides full transparency into the risk adjustment program at every stage. The proof is really where the money is. Real financial data from our current customers shows that end-to-end management of risk adjustment programs with a single vendor can provide for program ROIs that average about 8:1.
Podcast music credit: "Inhaling Freedom" by Nazar Rybak, via HookSounds.