Is your claim editing system catching all types of duplicate claims, or are many of them passing through and getting paid? And if so, what can you do about it? In the latest episode of Cotiviti's "From the Trenches" podcast, we talk with John Neumann, registered nurse and clinical consultant for Cotiviti's Payment Accuracy solutions, who breaks down common misconceptions about duplicate claims and describes how health plans can combat them.
Listen here:
From the Trenches is a new podcast from Cotiviti, a leader in healthcare data analytics, exploring the latest trends in healthcare quality and performance analytics, risk adjustment, payment integrity, and payer-provider collaboration. Check out all our episodes in your browser, or subscribe on your smartphone or tablet with Apple Podcasts, TuneIn, Google Play, and Stitcher.
About our guest: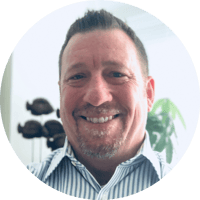 As a clinical consultant who has spent nearly 20 years in healthcare, John Neumann provides subject matter expertise for Cotiviti's Payment Accuracy solutions. He works closely with the Cotiviti sales, product, account management and technical integration teams to ensure a smooth transition from sales to implementation, and provides ongoing consultative support. His experience as a registered nurse, certified coder, and cost containment expert bring a unique perspective and proven solutions that have been deployed in organizations ranging from large regional health plans to small third-party administrators. John also served honorably for six years in the United States Marine Corps.
Podcast transcript
What types of duplicate claims do health plans commonly see?
Let me start by defining a duplicate claim. Among other things, claims are used to report and request payment for services or items provided to a member. Many people think of duplicate claims as "exact duplicates," where one claim exactly matches another claim. However, a claim may contain a duplicate request for payment within the claim or across several claims.
Simply put, when a payment is requested more than once for the same item or service, for the same member, for the same date or time frame, it is a duplicate. Duplicate claims are submitted for just about every possible scenario, including laboratory services, diagnostic radiology, evaluation and management, and even surgeries. These duplicates happen across providers and claim types.
Why do duplicate claims get submitted so frequently?
It's important to recognize that duplicate claims come in many forms. For example, a provider may resubmit a claim if it has not been paid within a reasonable time, or a provider may rebill with a corrected claim, adding a modifier or a diagnosis code to a previously denied claim line. Another example is when services are included in the payment for a specified time frame, such as Medicare's three-day rule. The primary reasons why duplicate claims are submitted is due to administrative errors and not understanding the coding and billing rules of the different health plans.
How big is this problem in terms of healthcare dollars wasted on improper duplicate claim payments?
It's much bigger than people realize. Duplicate errors account for anywhere from 12 to 30 percent of all billing errors across the industry. According to an OIG audit in 2017, Medicare paid New England providers twice for non-physician outpatient services that were provided before inpatient stays, resulting in an estimated $1 million in over-payments. This is just one rule and just over 100 providers in one small area of the country.
Last year Cotiviti identified more than $7.5 million in duplicates for one of our clients over a three-month period. Fortunately, all of these were discovered prior to payment. For some perspective, if just one-tenth of 1 percent of the $3 trillion spent on healthcare in 2016 was duplicate payments, that is $3 billion.
Another aspect of duplicates is the administrative waste and cost of reprocessing a claim. And if that claim must be reviewed by a claim examiner, the cost rises even further. This impacts providers and health plans, further compounding the rising administrative cost of healthcare in the United States.
What are some common misconceptions about duplicate claims?
Requesting payment for the same service or item is not always an error. Say you were in an accident and hurt both knees and required two knee braces. The supplier would probably review the plan's billing requirements for modifiers and request payment for the two braces by appending the appropriate modifiers. However, if the provider also billed for the braces, that would be an error and the provider's claim should probably be denied. The provider ordered the braces, but the supplier supplied them to you.
Another misconception is that it's easy to catch duplicates. Thinking back to earlier in our conversation, duplicate claims are, at the core, duplicate services or items. We have a complex but necessary coding system and health plans have different billing rules and claim systems to process those codes.
Where one plan might want LT and RT, another may want modifier 50. It may not matter that it's not "correct coding," but it's what the plan requires. It takes a sophisticated system with the ability to handle resubmissions, coding rules, billing requirements, and the ability to look across providers and claim types. You've got to have an elegant, super-fast system to process a claim with such complex criteria.
What can health plans do to combat duplicate claims?
The first and arguably the most important thing is great communication. Make sure that your coding and billing requirements and rules are abundantly transparent to your providers and suppliers. You cannot just post something on your website and expect it will be read. Over-communicate often and be specific.
The second thing is to evaluate your system's effectiveness and perform a gap analysis. What types of duplicates are slipping through? Can you plug the holes? What effect will that have on processing time and the resources needed?
Finally, consider leveraging different technologies to augment your existing systems and processes. Let's face it, claim systems were not designed to handle the multitude of complex computations and enforce complicated coding and billing rules involving different providers and different claim types, which is why companies like Cotiviti exist. Most folks don't put their business suit in the washing machine, they take it to a professional cleaner.
What are some difficulties health plans should be aware of when dealing with this problem?
Claims processing is difficult and complicated but necessary. The information supplied on a claim is used for much more than just paying the claim. Frankly, as a clinician, I think paying the claim is one of the least important uses. However, we cannot continue overpaying for duplicate claims and at the same time, drive up administrative costs. I've been at this a long time. The most difficult things for a health plan to do have not changed: Admit there is a problem, size the problem, and then execute on a plan to fix the problem.
How do technology and data analytics help combat duplicate claims?
As with many advancements we have seen in just about every industry, data analytics and technology are what drive the incremental improvements. Just look at what Tesla has done with cars and what companies in the banking industry and healthcare are doing with blockchain.
It takes an experienced team of seasoned experts across a wide range of specialties to design, build, and interpret the duplicate detection analytics—they don't just build themselves. And then you need sophisticated technology that can implement the solutions to the problems that the data is telling you that you have. You cannot automate every possible scenario; however, what is selected for manual review should require the skill and acumen of an expert.
It's a continuous process and health plans that seek to improve pre-payment detection of duplicate payments will significantly improve their bottom line. How much will depend on the solution and their commitment to execute. However, the foundation for all of this is people and culture. People. Process. Technology. There is a reason "people" is first.
Looking for more tips and tools to grow your pre-pay savings? Watch our recent on-demand webinar and learn how to leverage claim editing analytics to get more bang for your buck.
Podcast music credit: "Inhaling Freedom" by Nazar Rybak, via HookSounds.