Healthcare payers face many headwinds in today's environment, trying to keep up with shifting regulations while also delivering value amid major demographic shifts. But they also benefit from several tailwinds that enable them to deliver transformative innovation, such as the democratization of technology. In a new podcast for First Report Managed Care, Cotiviti executive vice president and administrative officer Jordan Bazinsky discusses these factors in-depth and offers four keys to innovation success.
Listen to the podcast as Jordan dives into:
How numerous demographic and market trends are impacting payers
How recent regulatory changes implicitly require innovation
How payers can succeed in this environment through a framework for transformative innovation
Looking for more insights into the technology that leading payer organizations are leveraging to deliver greater value? Read our recent white paper on how data lakes feed insights for improved health.
About Jordan Bazinsky: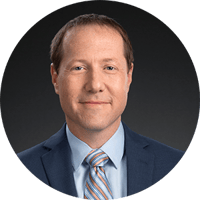 As Executive Vice President, Administrative Officer, Jordan is responsible for Cotiviti's corporate strategy, marketing, retail, strategic alliances, legal, and compliance functions. In this capacity, he is entrusted with ensuring that Cotiviti's vision aligns with our clients and the broader marketplace. He is committed to advancing our clients' goals through solutions that empower their success in an evolving landscape.
Jordan has spent his career focused on technology and analytics, often applied towards developing sustainable business models for the delivery of healthcare in the U.S. He most recently served as Executive Vice President, Product and Strategy for the organization, and also previously served as Chief Operating Officer. Earlier in his career, Jordan held positions in strategy and new product development at The Advisory Board Company, a healthcare consulting and technology firm.
He earned an MBA from Harvard University and an undergraduate degree from Duke University, where he previously served as a trustee.